* Tecumseh Pickleball Association Inc. (TPA) Is a Membership Club "Not for Profit" organization with a volunteer board of directors and supporters.
Mission Statement: Facilitate the growth of Pickleball in Tecumseh for the enjoyment, health and social engagement of all players by offering organized, recreational and competitive play for all skill levels".
Vision Statement: To be nationally recognized as a welcoming club with extensive programs for social and competitive play for all age groups and levels
Members: Pickleball Canada/Ontario
4 Outdoor courts - Shawanoe Park, 13158 St. Gregory's Road, Tecumseh
2 Indoor courts - The Royal Canadian Legion #261, 12326 Lanoue St., Tecumseh.
Coming this spring 2022 10 NEW outdoor courts - Lacasse Park
TPA Board of Directors 2020-2021
President, Malinda , tpapresident2020@gmail.com
Vice President, Jo-Anne, tpavicepresident2020@gmail.com
Director-Administrator, Joni, tpa2021director@gmail.com
Treasurer, Jeanne, tpa2021treasurer@gmail.com
Director at large, Terry,
2021 Excutive
(L/R) Joni, Gary (Now Terry), Joanne, Malinda, Jeanne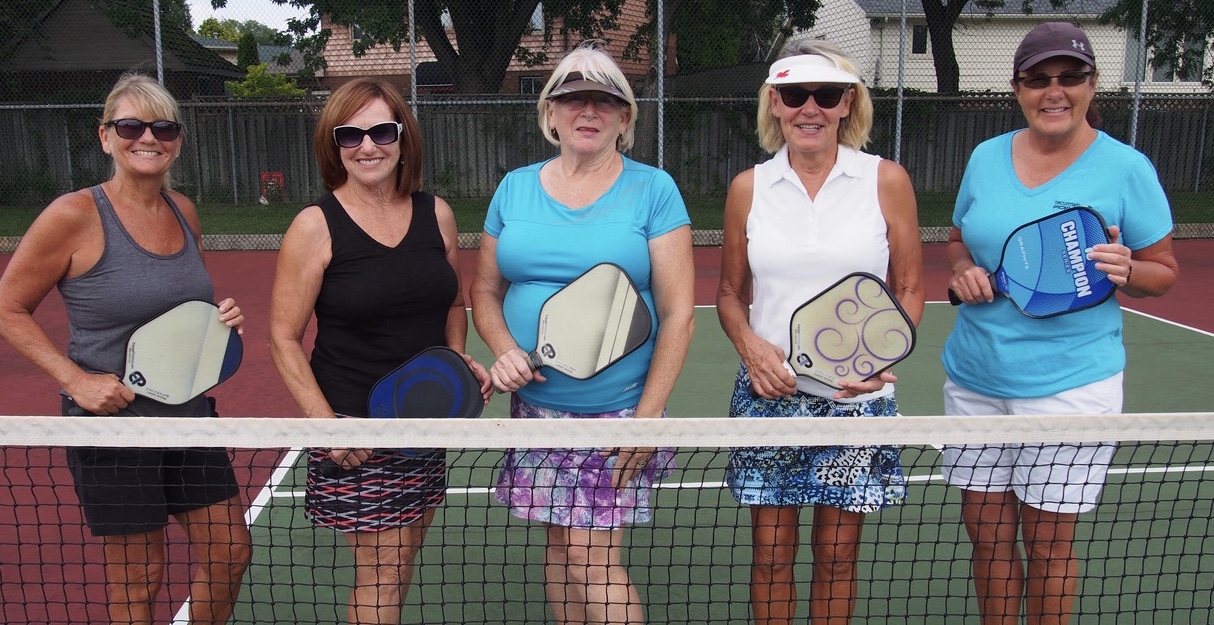 (L-R) Joni, Malinda, Jeanne, Jo-Anne, Pat
Tecumseh Pickleball Association By-Laws Clickhere
We Need Volunteers: If you would like to volunteer or become involved in planning events for our members, please contact any of our executive or email us @ http://www.tecumsehpickleball.ca/
We encourage good sportsmanship and fair play by organizing weekday, competitive and recreational play, fun competitions, clinics and lessons for all ages and skill levels for our members. TPA also runs the annual Tecumseh Corn Festival Pickleball Tournament; open to all, each August.
TPA 2018-2020 Board of Directors (L-R)
Vice President, Jo-Anne
Secretary, Deb
Director at Large, Pat
Treasurer, Laurie
President -- Malinda