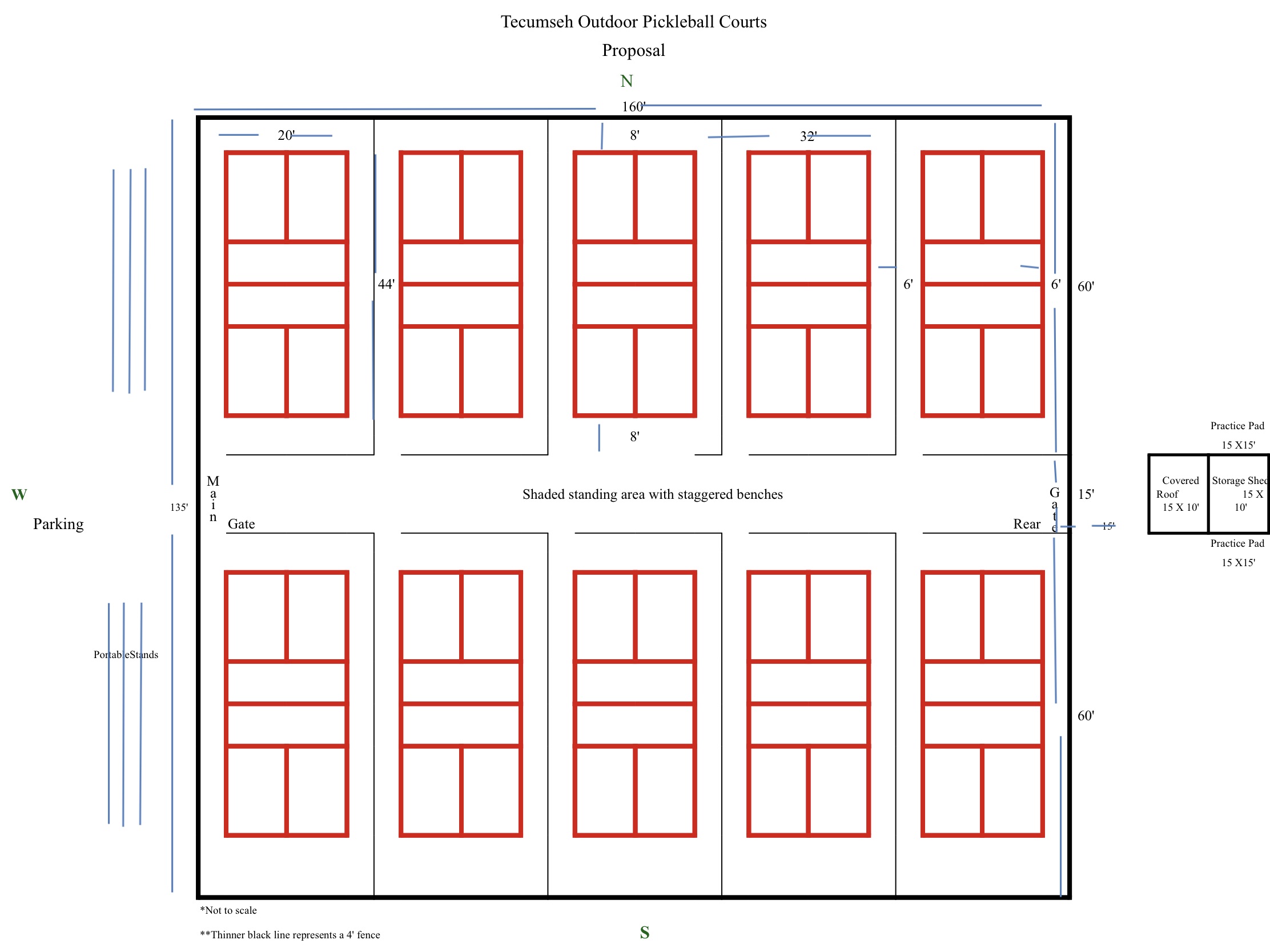 We would like to thank the Town of Tecumseh for their support and making this happen. The Town had committed $750,000 to this project with TPA committing to raise $150,000.
THANK YOU NAMING RIGHT SPONSOR!
"The Stephanie & Barry Zekelman Foundation" are donating $100,000 towards this new facilty for the naming rights. Thank you to the Foundation for your generous sponsorship. Our new name for our facility is "Zekelman Pickleball Complex"
Please support and thank our sponsor when you have a chance.
THANK YOU COURT SPONSORS!
We are very happy to report that we are sold out for court sponsorships
Marcel's Collision
Johnny Shotz
Franks Brew
Armando's Pizza
Chuck Roy Real Estate
La Civita Wealth Management Group
The Legal Edge
Tecumseh Pickleball Association
Apple Tree Mediation
ONESource Moving Solutions
Please support and thank our sponsors when you have a chance.
-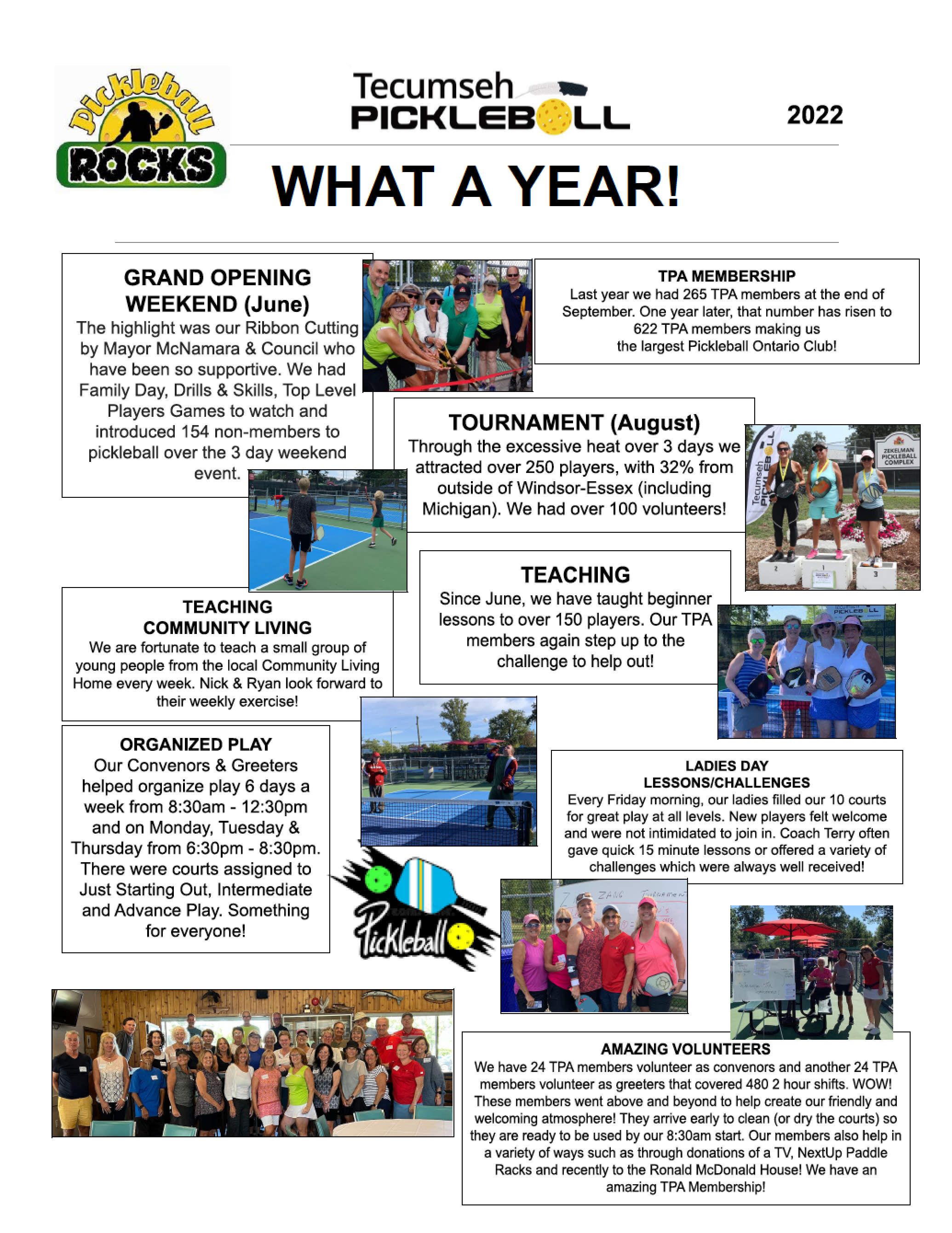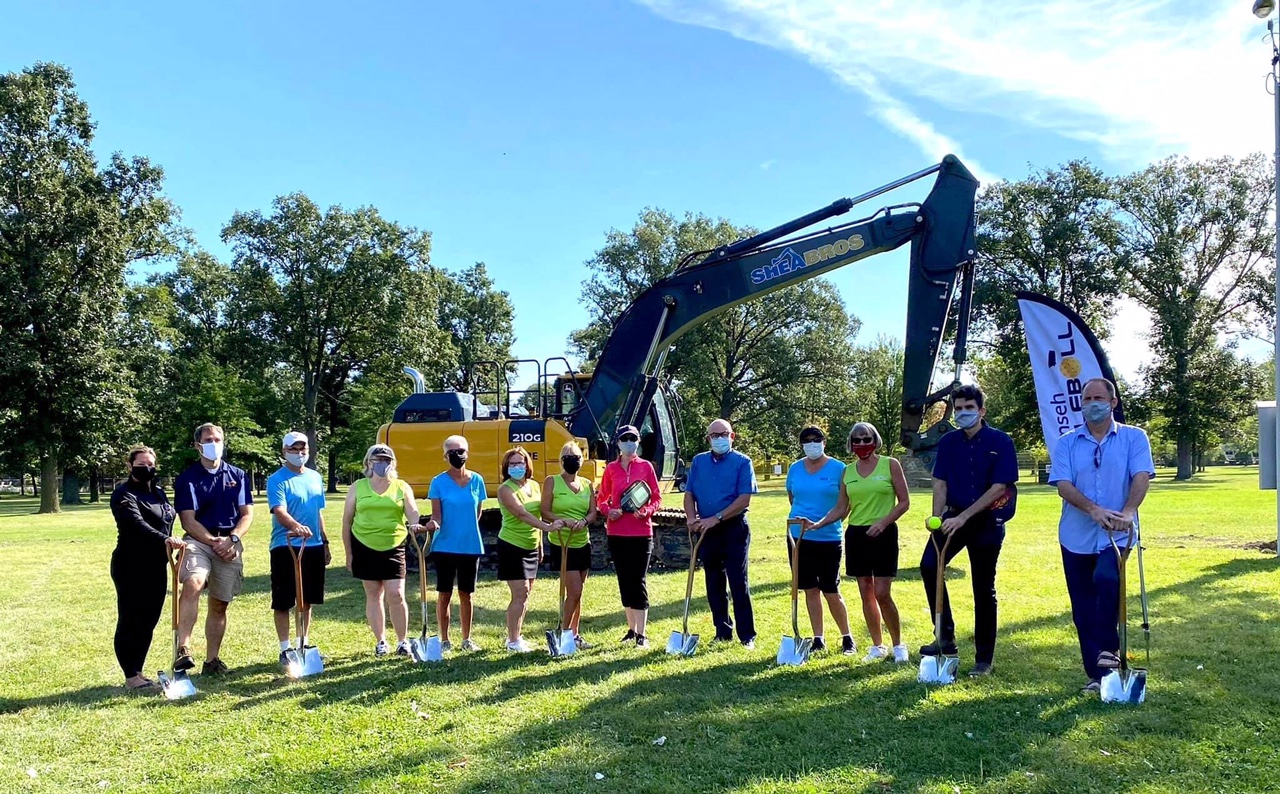 LACASSE PARK FUNDRAISING UPDATES:
.
Donations As of March 1, 2023, we have raised $150,000.00 thanks to fees from memberships, drop in play, lessons, your donations and our sponsors. If you would like to donate, please consider making a personal tax deductible donation. The Town of Tecumseh will issue tax receipts for donations over $20.00
Our TPA fundraising committee will make arrangements to pick up your cheque or you can donate below.

How you can donate You must fill our both donation form and donation payment

Donation Form Click here

Donation payment click on donate
2021 Our first Annual Christmas Party was a great success thanks to our sponsors and volunteers. Lots of fun! Lots of toys collected for the Firefighters Toy Drive! Thank you to all those who bought tickets online and in person, to those that came to the party and to those who helped make it a great night! Thanks to your generous donations, we raised over $1,700. for our new courts!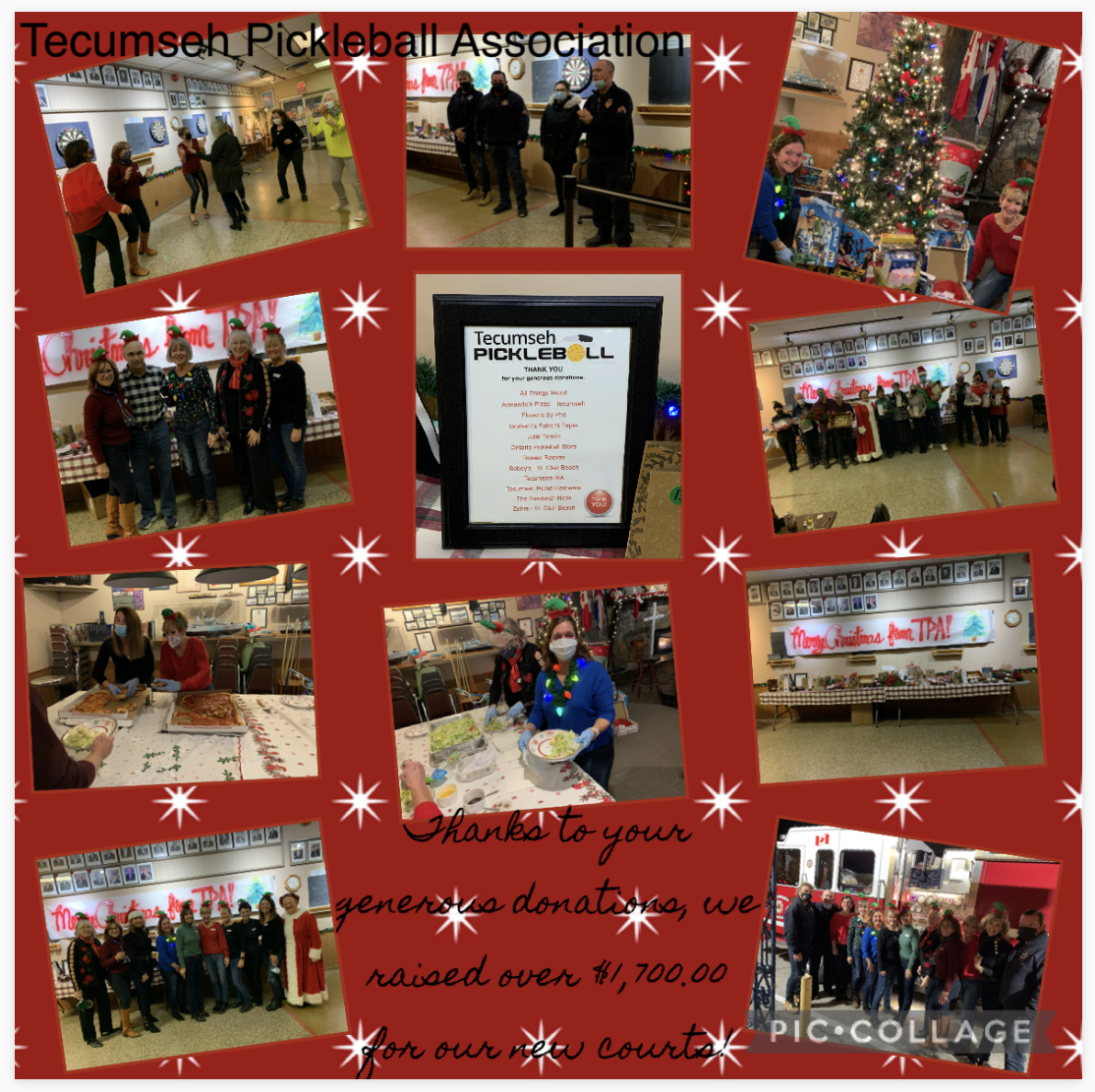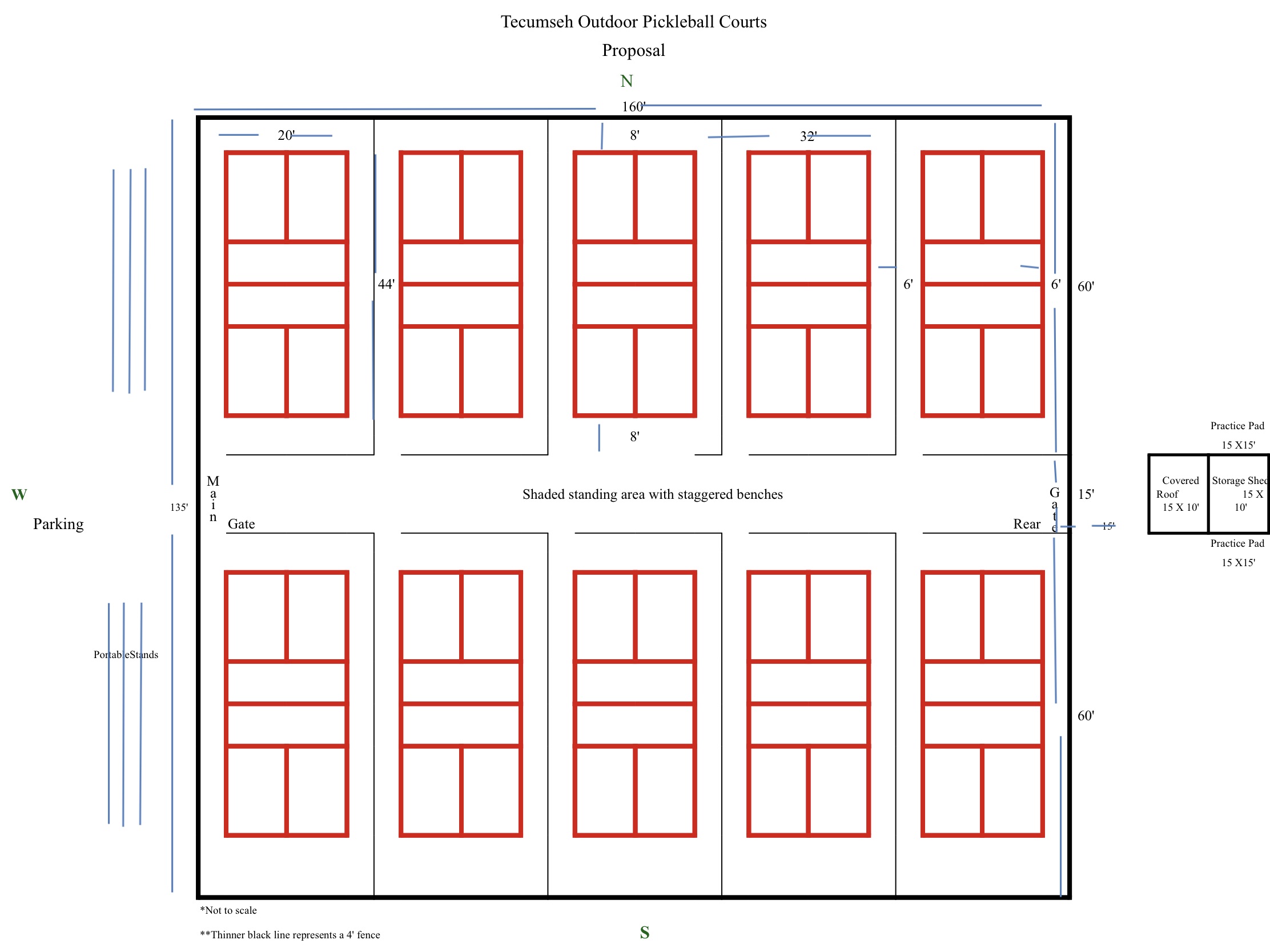 A huge thank you to our 2019 Tecumseh Corn Fest Tournament sponsors below. Please support them!